Posted:
February 8th, 2013 |
Author:
ctbideas
|
Filed under:
ATW Planning
|
No Comments »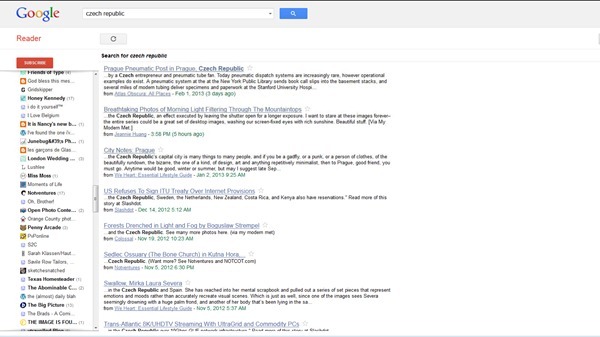 Our trip will be a delicate balance between having the flexibility to allow for unplanned excursions and having some sort of general itinerary.  Basically, we'll know what direction we're headed and what cities we're passing through, but we won't know exactly when we'll be passing through them.  I think we'll be planning about a month ahead of time, and taking each day as it comes.  This will either be utter bliss, or will drive me insane. 
To stave off oncoming insanity, I've been compiling a list of places and attractions I'd like to see, unique restaurants I'd like to dine at, and potential places to stay.  I asked Rick if there was anything in particular he'd like to see and all he said was if we're going to Taiwan, he wants to eat at every food stall that catches his eye at the Night Market.  Other than that, he was going to leave the rest up to me. 
My first line of research are the blogs I regularly read, over a hundred of them.  I love using Google Reader because I can just type in the country of interest and every single blog post from the past six years with a mention of that country pops up. Well, this is great if I'm looking for the Czech Republic.  But when searching for Turkey, not only did I have to sift through news articles, there were blog articles on turkey hunting, how to deep-fry a turkey without it exploding, and how to quit habits cold-turkey ( my list of blogs are a varied lot).  It's a lot to comb through, but with patience, I have the start of a great list of places to visit. 
Next, I'm scouring through online articles I've saved, as well as UNESCO's list of cultural sites.  Once I compile everything, it should give us a great launching pad to start our explorations of each country without stifling our spirit of adventure.
---