Posted:
October 29th, 2013 |
Author:
ctbideas
|
Filed under:
Learn Something New
|
No Comments »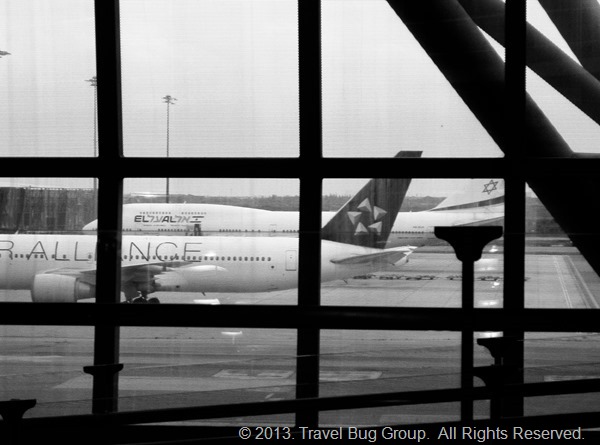 We added China to our itinerary at the spur of the moment when I stumbled upon an opportunity that had become available starting January 2013.  According to the new regulations, people holding certain country passports (the US being one of them) could enter Beijing, China visa-free as long as the following rules were followed:
1. You must hold the right country's passport
2. You must FLY into and out of the main airport in Beijing, China.  No trains.  No other airports.  Though, I believe you can also fly into and out of Shanghai (but double-check for yourself). 
3. You must stay ONLY in the Beijing city limits for the entirety of your trip to China.
4. You must have an onward flight ticket out of China before you even board your flight to China that takes off in 72 hours or less from the minute you arrive. 
5. You must already have an address you're staying at in China. 
A lot of tour companies have 72-hours or less itineraries, which I recommend researching because, from experience, it's tough to navigate around China in such a short window of time and still be able to see the major sights.  We booked a private tour through Tour-Beijing which was convenient for us.  Keep in mind, though, that if you book a tour, expect to be taken to many "educational" factories in which the guides expect you to purchase something at the end (they receive commission) and to pay both the driver & guide a tip at the end. 
When we checked into our flight to China in Thailand, we made sure to tell the girl at the counter that this is for a 72-hour visa.  She made sure all our information was correct and in order, and transmitted the information to China immigration.  When we arrived in China, we're supposed to go to a special 72-hour visa-free line.  However, we were the last people off of a flight that arrived at 11pm, so, instead, we were met by a very confused Passport Control official.  When he finally understood that we were here using the 72-hour visa-free opportunity, he double-checked all our information again.  However, everything checked out, and we were soon on our way. 
If you take advantage of this, let me know and we'll compare experiences. 
You can find more information here or just by Googling.
---