Posted:
December 17th, 2013 |
Author:
ctbideas
|
Filed under:
ATW Updates
|
No Comments »
Pergamon Asclepium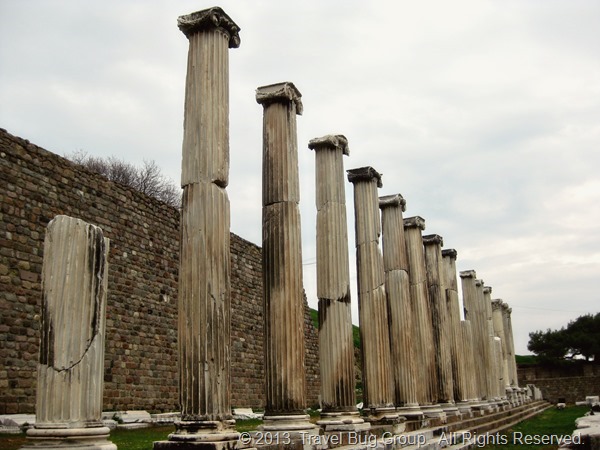 We headed back to Pergamon, this time in the lower city where the Asclepium was located.  The Asclepium is a hospital (named for the God of healing, Asclepius), taking advantage of natural springs deemed holy by the Romans.  In fact, Galen, who eventually became the personal physician to Emperor Marcus Aurelius, worked here among a supposedly impressive library of medical texts. 
The most ironic thing about this hospital, however, is that no one truly sick (or poor or heavily pregnant) was allowed over the threshold.  Since the hospital was also deemed holy, therefore no death could happen within its confines.  So, this hospital probably had the highest survival rate ever.  Those who could afford it, though, could enjoy different therapies such as mud treatments and acoustic water treatments (making it sound more like a spa than a hospital).  We actually drank from a spring that still gushes water.  It tasted cold and delicious.  Of course, we waited for Oktay to go first, just to ensure we wouldn't die immediately afterwards.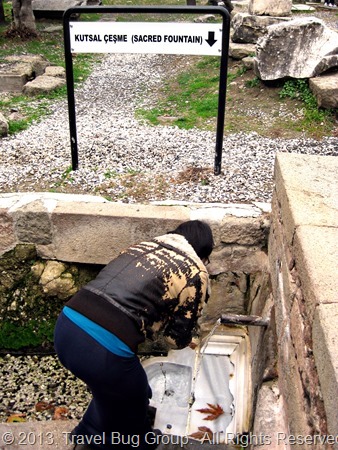 Pergamon Museum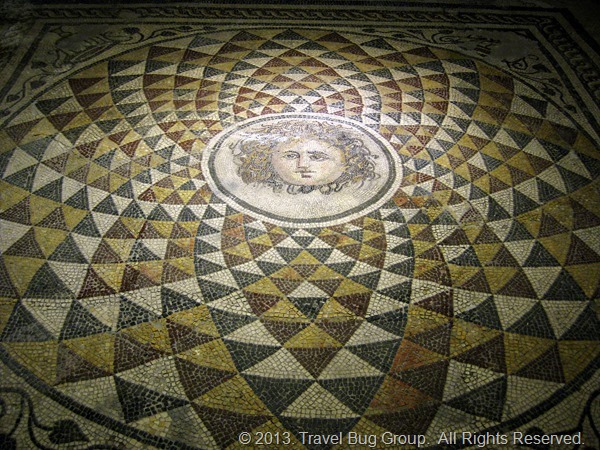 We had a little extra time, so Oktay took us to the nearby Pergamon museum (5 TL admission) where they had a lot of the original artifacts, whichever wasn't taken to Europe.  The fun part of the Pergamon museum was a small section in the back about the old traditions of the local Turkish culture.  I was particularly fascinated by the clothes and shoes (while Rick's eyes glazed over).  It reminded me of our trip to Mongolian National Museum where they had a section on local nomadic culture, and it made me wonder if traditionalists have ever entered this museum and found it strange.  It would be like going to a museum to find my own living room on display. 
Culture Day
I've always been jealous of those foodie travel shows (like Anthony Bourdain's No Reservations or Andrew Zimmeran's Bizarre Foods) since they make it look so easy finding all the best places to explore.  Of course it's easy for them.  They have locals to show them around and a private car to transport them from place to place.  With Oktay, we got a feel of having a local friend show us all the most interesting things to eat and experience.  After lunch in a restaurant frequented by locals, slurping up a variety of dishes including chicken liver and stewed lamb (YUM!), we embarked on the culture section of our trip.  First, we went to a carpet-making shop managed by a collective of local women.  It's so interesting watching them knotting the thread onto the frame,  up to hundreds of thousands to create one carpet. Then, as we walked around Bergama, we stumbled upon a a table of men ladling out free servings of asure to anyone who walked by.  It's a delicious sort of sweet porridge dessert made with grains and dried fruits, supposedly what Noah ate to celebrate his safe journey (if I remember correctly) and so for one week out of the year, local mosques celebrate by making giant pots of it for anyone who wants some yummy goodness.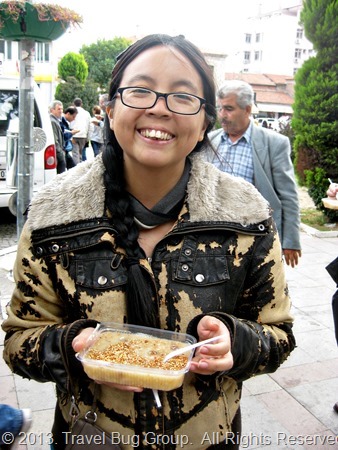 Afterwards, Rick and Oktay decided to get all beautified, with a trip to a local barber.  For 15TL, not only did Rick get a scissors haircut, but a shave with a straight razor, a good face wash, a dash of aftershave, and a close encounter with a flaming stick designed to singe away the extra small hairs near the eyes which initially freaked him out.  All the while, I enjoyed the experience with some rosehip tea.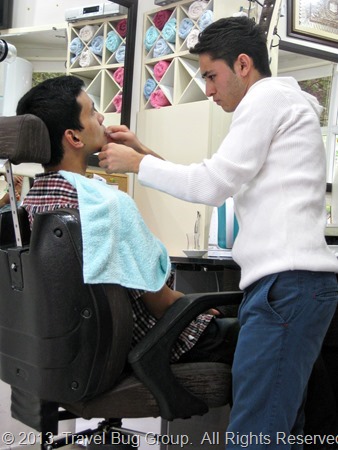 Night out with Lion's Milk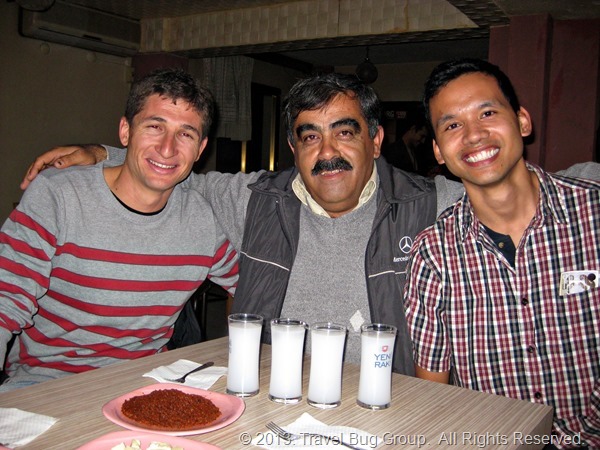 (from left to right: Oktay, Omar, and Rick)
That night, per our request, Oktay, Omar, and the two of us headed out for a night on the town.  We were introduced to pides for dinner which are essentially flatbread pizzas with cheese and minced meat.  Then, based on a recommendation from the restaurant owner, we went to a local nightspot.  We sat up high on a balcony overlooking the musicians playing older Turkish pop hits (according to Oktay) with a bottle of Raki, the local liquor.  It's prepared carefully by Omar, our alcohol expert, with exactly half-Raki and half-water.  When the water's added, the liquid, previously clear, turns a milky-white giving it the nickname of "Lion's Milk".  The taste has a strong licorice bite.  We cheered each other, gulping the alcohol down while trying not to breathe in the fumes, following it up with small plates of appetizers.  Oktay nursed one glass.  Rick and I each managed two, and we watched with amazement as Omar downed four full glasses with a happy grin.
---