Posted:
March 2nd, 2014 |
Author:
ctbideas
|
Filed under:
ATW Updates
,
Free
|
2 Comments »
Most of the religious sites in Jerusalem are free of charge. However, you'll quickly discover that not many other things are, and what is free usually has a "donations" charge tacked onto the bottom of it. Here are 5 "free" things to do in Jerusalem:
Yad Vashem
Yad Vashem is an extensive Holocaust museum. And when I mean extensive, I mean it took us almost 4 hours to get through every section of the main museum (and we were walking through rather quickly towards the end). It covers from the rise of Hitler all the way to the end of World War II in exhausting detail. Of course, being in Israel, it focuses on the Jewish experiences in the ghettos and concentration camps. However, there's some mention of the other persecuted minorities and a section on the Resistance which Rick particularly found intriguing. They have an actual cobblestone street from one of the ghettos running through a section and another train car for one of the concentration camps. The main museum ends in a large room containing books listing every single person sent to a concentration camp and/or persecuted. It's quite sobering.
Aside from the main museum, there are smaller offshoot museums on the same campus. We saw a special exhibit on non-Jewish folk who did their part in trying to help/save the Jews from the persecution. There were also a few gardens to walk through for a time of reflection. Particularly poignant was the Children's Memorial, enacted by two Holocaust survivors who lost their son. This museum really hit hard for me because of it's simple, yet beautifully moving nature. It consists of two rooms. One with pictures of the children lost during the Holocaust. The other is a dark room shot through with thousands of tiny lights, each one representing a lost child. While I stood there, a voice read out the name of a child, their age at time of death, and their country of origin. I lingered there for over 10 minutes, overwhelmed.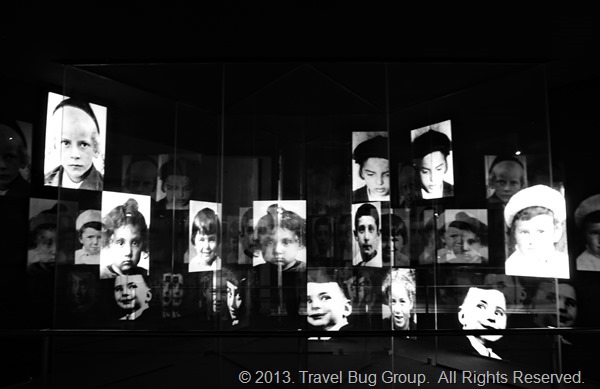 It can get crowded. We went through the museum at the same time a few large groups of young military personnel went through so it got tough (at least for me) trying to see over their shoulders or tunneling through them to read the descriptions of various exhibits. And while the museum is free admission, maps and audio guides cost extra. Finally, you will probably exit in a thoughtful and profoundly sobered mood, so plan the rest of the day's activities accordingly.
The Holocaust Cellar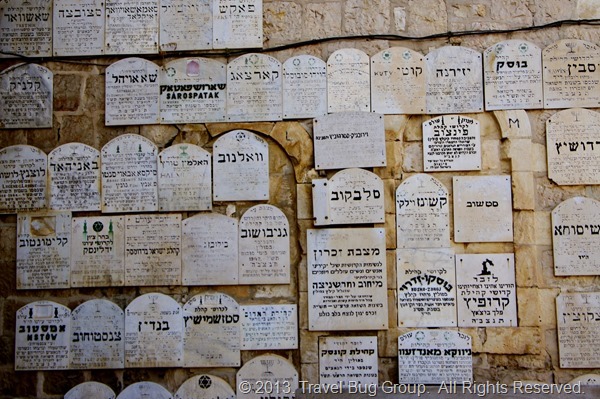 There's also another, much smaller Holocaust museum in Jerusalem near David's tomb & the Room of the Last Supper (one of them), which has a donations-based admission. What's different about this museum is that all the items in it are donated by Holocaust survivors and you'll see letters, torn Torahs, photos, and smaller items. At the end of the museum, there's a large room which spills out into a courtyard full of stone plaques. Each plaque is a town or city which was virtually wiped out by the Holocaust. While it's certainly not as well-known as Yad Vashem, I found it equally as poignant and a bit more personal. It's worth a visit and the man at the front desk who greeted us is quite friendly and enthusiastic.
Globes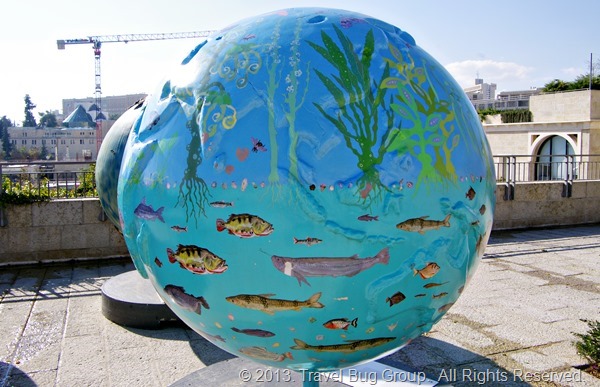 Outside of Jaffa Gate, there's an installation of globes decorated in different ways to portray environmental issues. It's worth a look at the different artistic interpretations, especially if you're waiting at Jaffa Gate.
Sandeman's Walking Tour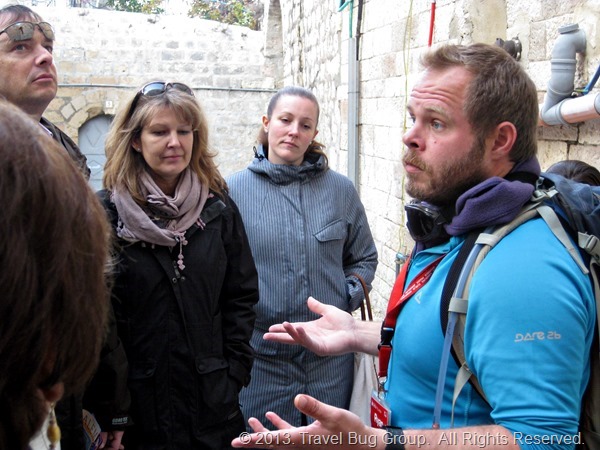 Sandeman's Tours is a company known for it's free walking tours. The guides aren't paid by the company. They work as independent contractors. The way the guides earn money is from tips given them from the tour participants. The amount of the tip is completely up to the tip-giver & there's absolutely no pressure to give more or less. In fact, they won't even say anything if you don't give them a tip at all. However, in my personal opinion, to give no tip or a really low tip for 2-3 hours (or more) of good solid information is kind of a jackass move. Anyways, we enjoyed our first Sandeman's tour in Jerusalem with our tour guide, Ryan, who's an American living in Jerusalem. We walked through all 4 quarters of Jerusalem (Jewish, Muslim, Christian, and Armenian) with Ryan enthusiastically expounding on history and culture while peppering in fun facts. Our tour was supposed to take 3 hours, but it actually took close to 4 hours, ending nearby a delicious falafel restaurant (where we got a small discount for being on the tour). Afterward, we went on Sandeman's facebook page and downloaded a group picture of us with the other tour participants. Even if it wasn't really free, it's quite low-cost for the quality of information we received. Fun, and a good workout to boot.
Tours through the Knesset & Supreme Court
Disclaimer: we didn't actually take any of these tours ourselves. We'd planned on it, but it was a bit difficult and out-of-the-way to get to by public transportation. We'd actually gotten quite lost trying to locate a restaurant early in our trip, so we kind of shied away from anything too far from the rail. However, if you're interested, there are guided tours of the Knesset (Israel's parliament) and the Supreme Court, not only on their inner workings but on the art & architecture of the Knesset. Bring your passport & arrive early. Check out their websites (Knesset & Supreme Court) for more details.
---