Posted:
November 11th, 2014 |
Author:
ctbideas
|
Filed under:
ATW Updates
|
No Comments »
Once we've been to the Parthenon and the Colosseum, visited the Uffizi, and looked up at Juliet's balcony, it was time to find the hidden sights and sounds of Italy that others don't quite talk about as much. Most of these were churches we wandered in and out of, because Italy (and Rome especially) are packed with churches full of gorgeous religious art. Here are a few things we did that were certainly unexpected but super interesting:
Dome of St. Ignatius, Rome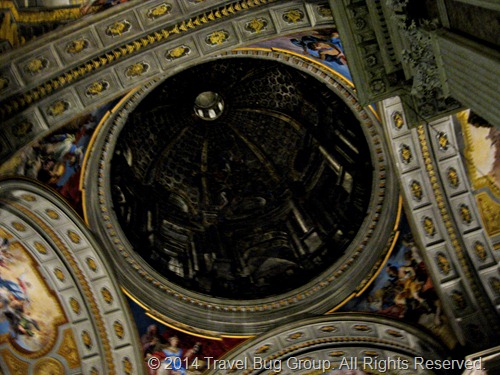 Built in the 17th century, The Church of St. Ignatius was over-budget. So, instead of building a grandiose dome, Andrea Pozzo, a Jesuit lay brother, painted a dome with a tromp-l'oeil effect. When we looked up from any angle, it looked like a dome stretched up above us. Our brains just couldn't seem to understand that we were actually looking at a flat surface. If you go visit it, there's a small box  on the side where you can enter 1 Euro, and the dome is lit up for a short period of time. The rest of the church (free to enter) is beautiful also, full of art and another tromp-l'oeil mosaic by Pozzo.
Scala Sancta, Rome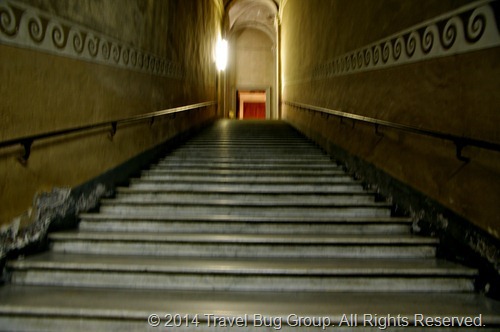 Nearby the Lateran Basilica is the Scala Sancta, or the "Holy Stairs". This was offbeat for me because I'd never heard of it before I arrived in Rome, but it seems to be well-known to Catholic Christians. These are supposedly the steps which Jesus walked up to meet Pontius Pilate, brought to Rome by St. Helena (Emperor Constantine's mother).Pilgrims come from all over to ascend these stairs. There's one detail: you can only ascend the stairs on your knees. I'm not entirely clear on the subject, but I think you receive full forgiveness of your sins if you make it all the way up. Whether or not we fully believed in the authenticity of these stairs, Rick and I decided to scale them for the experience of it. At each step, for lack of a better prayer (and not wanting to pay for the little booklet of prayers at the gift shop at the foot of the stairs), I prayed the Lord's Prayer. I regretted it by the third step, the incredibly stiff wooden stairs sending shooting pains up my knees. By then, it was a bit late to back down and so I pressed on, gritting my teeth and trying all the different kneeling positions I could manage. It certainly was a humbling experience, but we both made it to the top entirely on our knees. The bruises on my knees took a few days to heal up, but it was a very unique experience. By the way, the photo isn't of the Scala Sancta. We didn't want to pay for photography rights, and so this photo is of the marble stairs on either side of it.
Museo delle anime del Purgatorio at the Chiesa Del Sacro Cuore Del Suffragio, Rome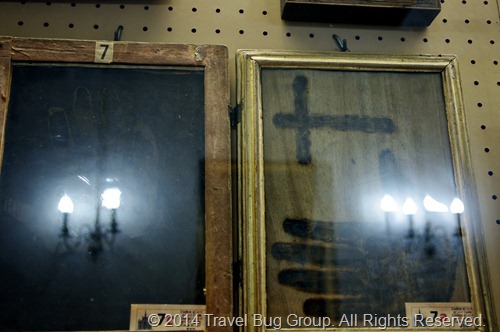 This church is beautiful, as most of the churches in Rome are. What sets it apart is a unique story, and a very interesting museum that sprang from it. On July 2, 1897, a fire broke out in a chapel of the church. During the fire, what appeared to be a soul of a deceased person appeared before people and left behind a burnt impression. The priest, Victor Jouet, became convinced that this was a soul trying to contact them from Purgatory. He began to seek out other stories of similar occurrences and gathered together in a tiny museum within the church. If you enter, go all the way to the front and to the right (or ask someone). It has a donations-encouraged admission fee, which comes with a piece of paper describing everything you're seeing. These stories may or may not be true, but they are fascinating, nevertheless.
Museo Galileo, Florence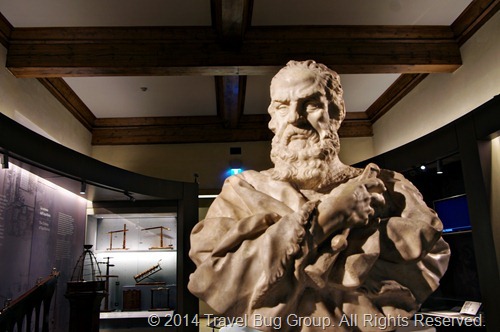 Nearby the Uffizi Museum is the Museo Galileo, the only non-church attraction of this bunch. Along with one of the world's major collection of scientific instruments and a very cool selection of obstetrical wax models (complete with little wax babies), it also has a glass jar which contains what is said to be Galileo's preserved finger. Sometimes a tour guide will come through and demonstrate some of the exhibits (follow a school tour group for the more exciting demonstrations), but most of the museum is hands-off. At the end, however, there's a special room full of fun hands-on activities that echo the concepts you saw throughout the museum. We spent a while playing around there.
Madonna Della Corona, Verona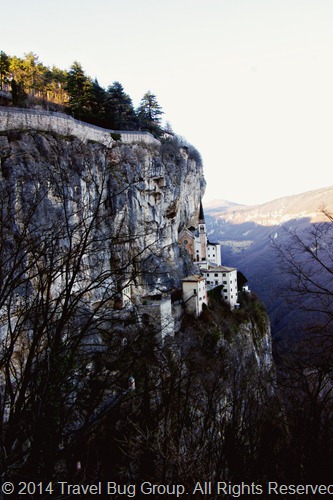 About an hour or so drive outside the main city of Verona, there's this church built into the side of a cliff. It's best to park in the small parking lot of a convenience shop at the bottom of the winding road up, if you aren't afraid of a relatively easy hike through a gorgeous forest/mountain setting. The church itself is quite small, but it makes for gorgeous pictures. Also, keep a watch out for a relatively hidden cave with a figure of Jesus in it.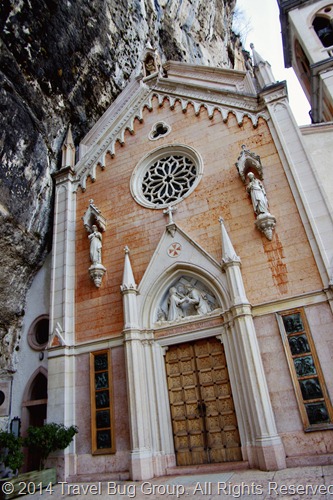 There were so many interesting things everywhere we turned. I would love to go back to Italy and find more unexpected gems. What other quirky sights and sounds did you experience in Italy?
---